Our Commitment to Quality and Value:

At Amerasport we have an ongoing commitment to supplying merchandise of unsurpassed quality. At the same time, we understand that today's consumers expect more from their purchases and their dollar.

Our products are crafted under the most demanding quality controls. While nothing lasts forever, our industry-leading "unconditional lifetime guarantee" assures your customers that they will get the quality they deserve. WE take pride in this fact.

The Amerasport "unconditional lifetime guarantee" covers all Amerasport products for a lifetime of worry-free use. While we expect our items to last a lifetime, this does not cover wear-and-tear or mis-use of products. If one of our products has proven unsatisfactory, we will either repair or replace it upon its return to us. We do not want clients to have any items that do not meet our high quality standards.


At Amerasport, we are proud of our dedication to excellence, our people and our mission. This standard allows us to help our clients and partners with top notch service every single day.


Who we are - "We're here to help":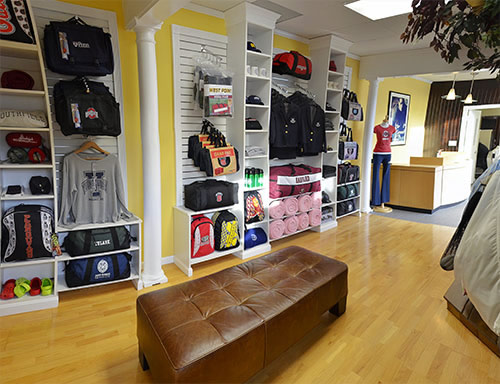 For over 20 years we have been helping people with their manufacturing and branding programs. We started our company by manufacturing a product called Mega-pack. Since then we have added some 10,000 items to our line-up. Mega-pack can still be found at college campuses all over the nation and at specialty stores near you. We service some of the world's finest brands - from the largest rowing regatta in the land to professional sports venues, universities, colleges, schools, clubs and sport camps. Amerasport turns customers into fans.